Dear Strikers,

The year of the ox bullish event will be available today at 10:00 Server time unti 10 October 22:00 server time 🎉

Store will stay online 7 days only after event end, make sure to buy everything before that date.

Event discount tickets are now in hot events.

Players take on the challenge alone and start boss battles by defeating all enemies and collecting all keys. In addition, in this event, players can also collect various buffs , which will greatly increase the variables of each game . Not only that, players can also choose to change the difficulty of the adventure and get rich rewards!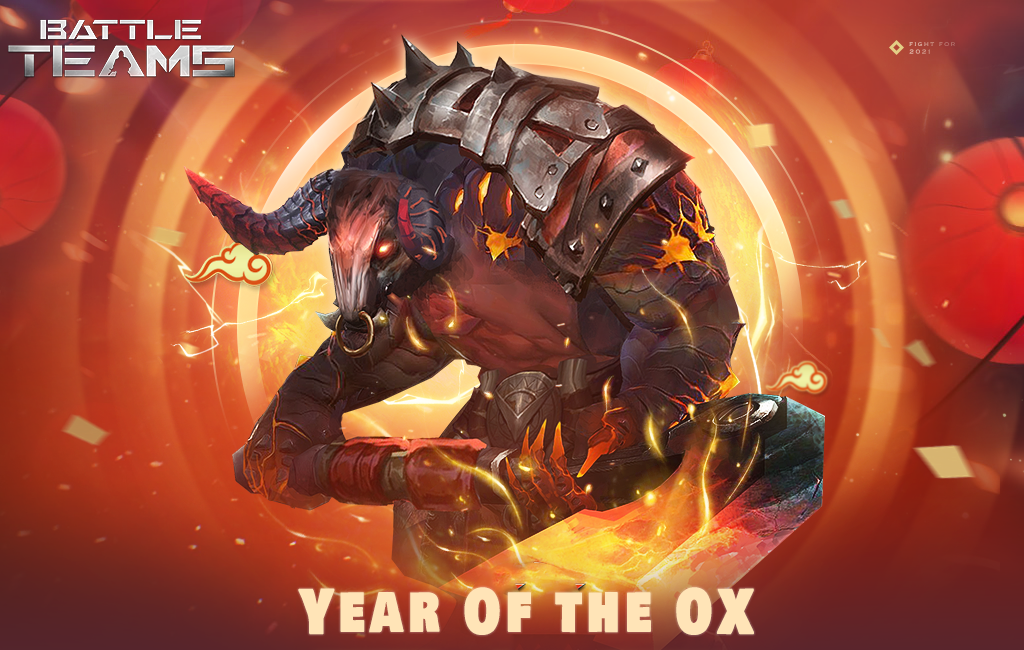 🛡️How to play:
🚩Players can enter the bullshit adventure through Adventure Mode - Camp Lobby .
🚩There are three levels of difficulty in this adventure, and each level can be adjusted freely .
🚩A higher level difficulty corresponds to a higher risk factor, and the risk factor ranking will eventually be ranked according to its high and low levels to obtain the exclusive title of arrogance
🚩The output currency of levels of different difficulty is increased from 200/250/300 corresponding to normal / hard / nightmare to 280/290/300 .
🚩The risk factor does not affect the level output, and even if you only pass the lowest difficulty, you can get the full reward .
🚩The points leaderboard will finally be ranked based on the total points earned by players for clearing the game, and they will be rewarded with a new character - Shura .
🚩Upgrading the rewards of the Bullshit Event Store, which can be exchanged for Qualification / Glow / Moonlight Gems, the new Flame Dragoon Chip, and the new A/S Rune and other precious items.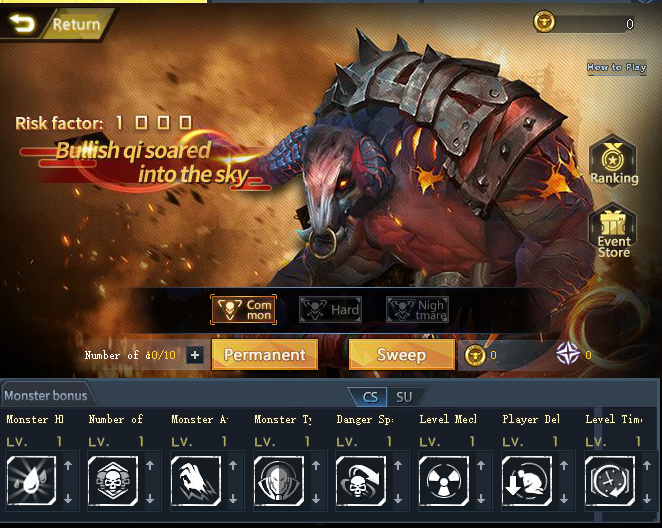 Combat gameplay:

🚩After the player enters the battle, they need to avoid the guards to find the keys scattered on the map. After collecting the keys, they enter the courtyard and defeat the incoming monsters and BOSS to win.

🚩In each game, the player's field of vision will be limited by the black fog. Looking for the torches in the scene can disperse the black fog, and the damage caused by the player will also be reduced in the presence of the black fog.

🚩Using melee weapons to attack the backs of patrolling monsters works wonders.

🚩By challenging the higher difficulty and hitting the leaderboard, you can get rich rewards such as high-end dragoons, game titles, new special effects skateboards, and King Shura character skins! Kindly remind that the store will be closed at 22:00 on 7 October.

Do not miss the best of the best event, it have 2 rankings, the first can give you titles and great skiboards, the second can give you fire chip, bill hsu modification and ultimate stone, the ultimate shura char with skin and many other reward.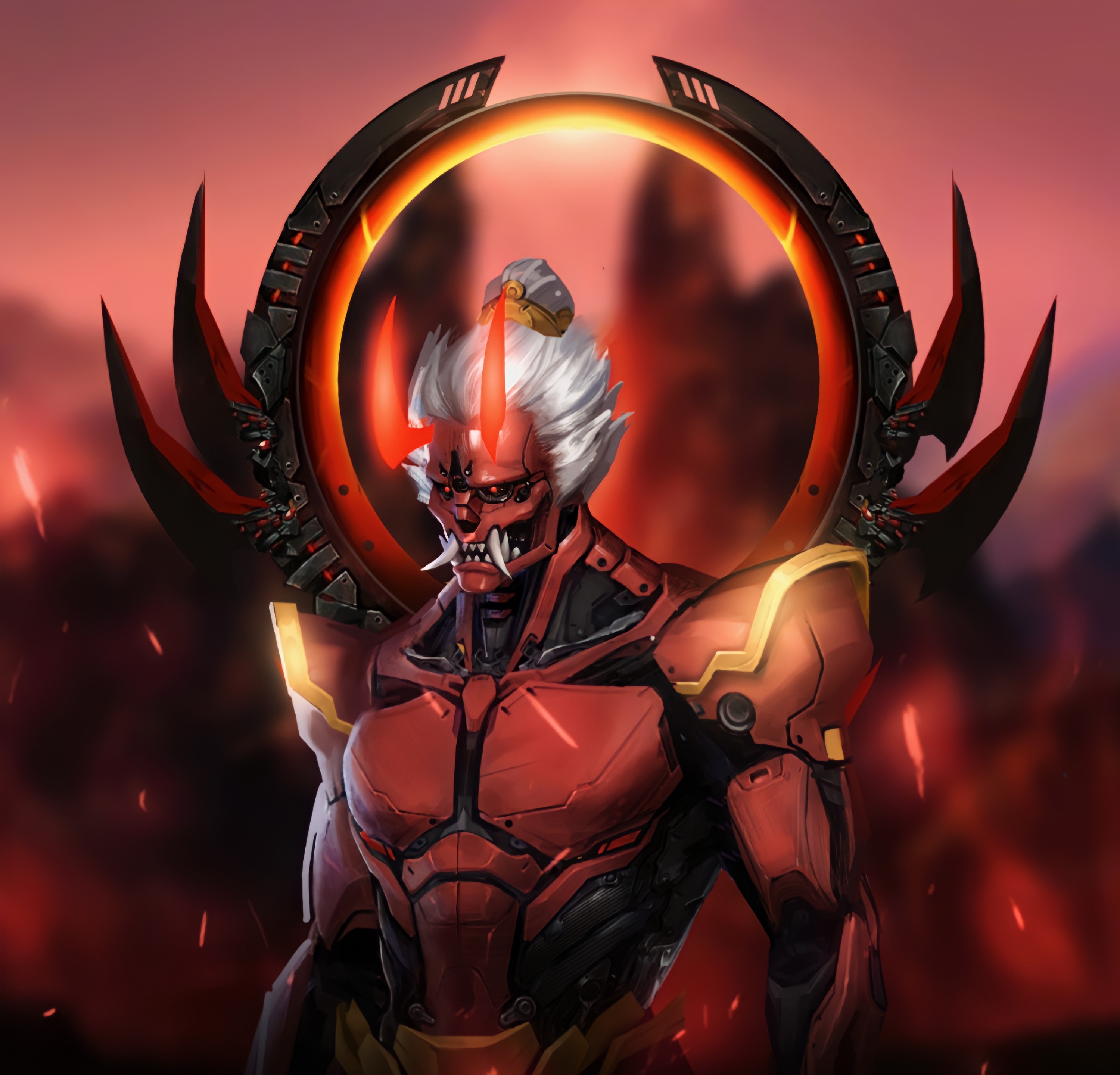 Enhance Stone for bill Hsu Information:


Lv 1 :

10 Enhance Stone
20 Super Serum
Lv 2 :
15 Enhance Stone
30 Super Serum
Lv 3 :
25 Enhance Stone
50 Super Serum
30k Modify XP
Lv 4 :
50 Enhance Stone
100 Super Serum
60k Modify XP
Lv 5 :
50Enhance Stone
100 Super Serum
60k Modify XP
Lv 6 :
50Enhance Stone
100 Super Serum
60k Modify XP
Lv 7 :
75 Enhance Stone
150 Super Serum
90k Modify XP
Lv 8 :
75 Enhance Stone
150 Super Serum
90k Modify XP
Lv 9 :
75 Enhance Stone
150 Super Serum
90k Modify XP
Lv 10 :
75 Enhance Stone
150 Super Serum
90k Modify XP
Lv 11 :
100 Enhance Stone
200 Super Serum
120k Modify XP
Lv 12 :
100 Enhance Stone
200 Super Serum
120k Modify XP
Lv 13 :
100 Enhance Stone
200 Super Serum
120k Modify XP
Lv 14 :
100 Enhance Stone
200 Super Serum
120k Modify XP
Lv 15 :
100 Enhance Stone
200 Super Serum
120k Modify XP