Dear Strikers,
The new ultimate event for obtaining Tex character and collecting the galaxy suit will be available for a limited time next week.
Activity time: April 15-April 30 ⏳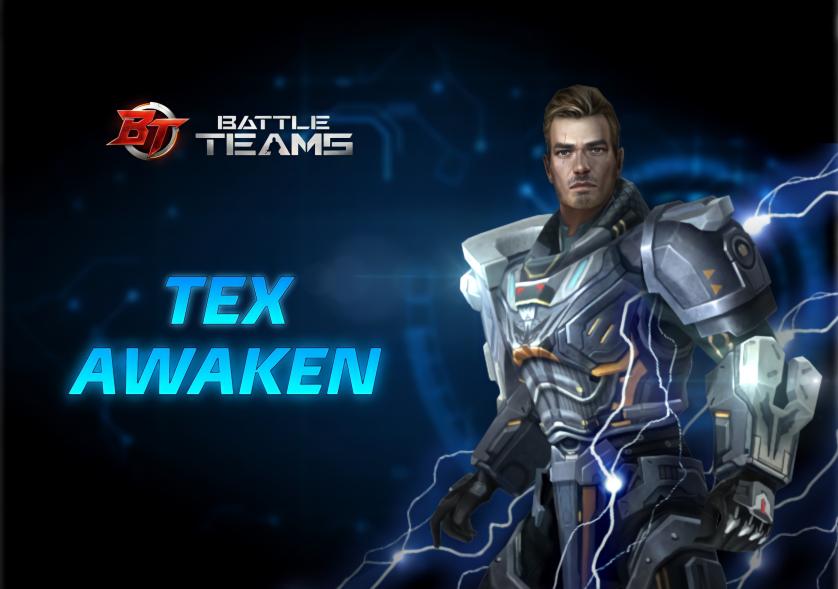 📍Use 320 fragments to synthesize: Tex (permanent)
📍After awakening, Tex will master the super maneuverability-Thunder Jump and get the ability to transform into a melee warrior-Berserker, who integrates tough survival and terrorist damage.
📍For players who already have Tex, you can exchange each 1 shard to 1000 Modify XP.
📍You can gain Event points by logging in to the game daily and fight for a hour ( claimed once per day ), event points are used to level up and claim more tex shards and other materials like carnival event.
📍After obtaining Tex you can join the activity to get the rare orange Equipment : Galaxy Suit- Infinite Power.
📍Tex Galaxy Set :
The Helmet of Zeros (Head)
Zeros' Shoulder Armoe (Neck)
Zeros' breastplate(Wrist)
Zeros' wrist band (Finger)
Zeros' Skirt Armo (Waist)
Zeros' boots (Foot)
📍Activity details:
1. Tex exclusive suit can only be equipped on Tex character
2. Seelos's Helmet, Kratos's Wrath and Biya's Skirt all need to assemble the upper, middle and lower parts before they can be combined into corresponding pendants
3. The helmet of Seelos and Kratos's Wrath have special effects; After the Krato's Wrath is equipped, it will change the weapon when the skill is released (from knuckles to Krato's Wrath)
4. During the event, cost every 1990 golds to buy Alice painting * 100 hours and get a special mercenary package from Tex (blue quality) x1+ pendant gift box x1
-The first purchase only costs 995 gold coins
5. You can only buy this golden skin after synthesizing Tex orange suit: Infinite Power
6. Each player is limited to purchase once.
📍Galaxy set benefits:
2 Pieces:
Maximum concentration Value + 50
Berserker Status : kill resets charge
Immune damage during charge
4 Pieces:
Berserker's Basic damage increased by 60%
10% chance to stun the target for 0,5 Seconds during the berserker state
Thunder jump does not consume the focus value during the berserker state
The cooldown of charge skill is reduced by 50% during the berserker state
6 Pieces:
Berserker Basic Attack increases by 100%
Immune Vetigo and immune entanglement control in berserker state
immune monster self explosion damage and restores 10% of the upper limit shield
[War Machine] Berserker state life cost decreases by 50%
[Soul] resurrection probability increases to 100%, causing 100% damage to the currect weapon and stunning the surrounding enemies when resurrecting.
Do not miss the great event to unlock the powerful Tex attributes 💥
Regards,
Wizard Games Team