Dear Strikers,

Wishing you a Easter filled with peace, joy, and beautiful days. Happy Easter for you and your family's 🎉🎉

We have prepared many events and giveaway during this week, check our website to participate:

https://battleteamsna.online/easter
📜 Carnival includes the following: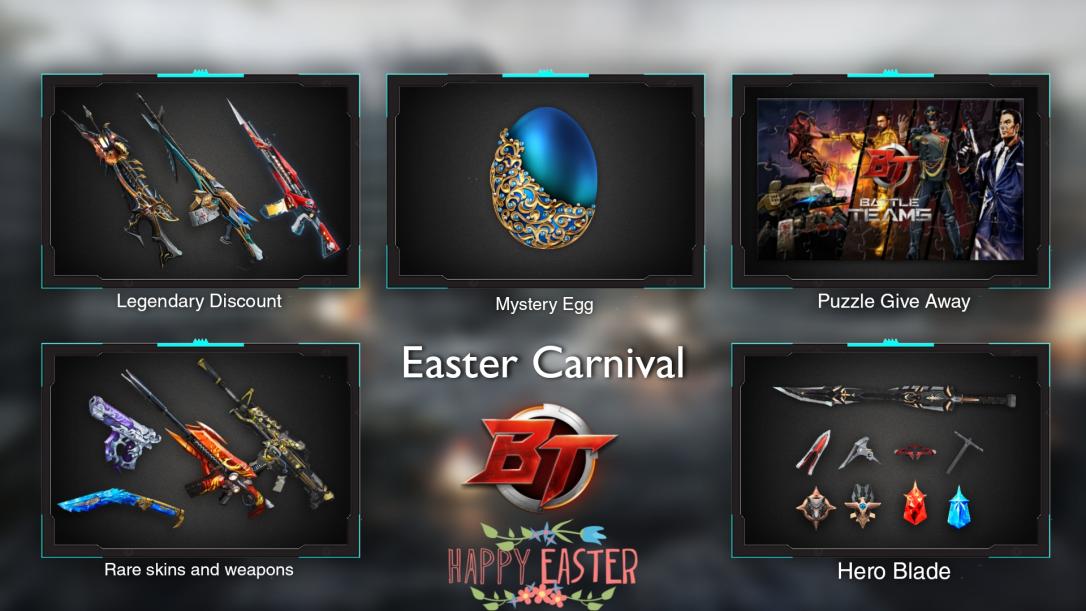 🐰 Mysterious Egg: The event is based on a draw, players can randomly choose 1 egg (out of 15) for the chance to win a valuable reward.
🐰 Easter Shop: In the online shop, we add a good discount on legendary weapons, we add back old weapons (ghost blade, AWM Annihilation, hero blade) and characters (ICEY, Queen Hatshepsut, Colonel Terminator), some rare skins and some Adventure Mode benefits 💰
🐰 Puzzle Draw: The puzzle is divided into 60 or more pieces and a Gift Code is hidden in it. The first 50 players who successfully complete the puzzle will be able to claim the Gift Code. ✨

The events will start on 1 April and will end on a specific date.
📍Mystery Egg : 1 April ✨
📍Easter Store : 2 April ✨
📍Giveaway : 4 April ✨
📍Treasury Chest : will announce later✨

Thanks you for your constant support and understanding.

Regards,
Wizard Games Managamenet Team 🌹